| | | |
| --- | --- | --- |
| | | |
| | | |
| Paul Harris at the entrance to his Ellerman House Contemporary Gallery, which is dominated by Angus Taylor's giant slate sculpture HIER | | Word portrait of Paul Harris, specially commissioned from Jonathan Wolberg by RMB, pigment print on archival paper, edition 7/10, 104 x 73cm, 2010 |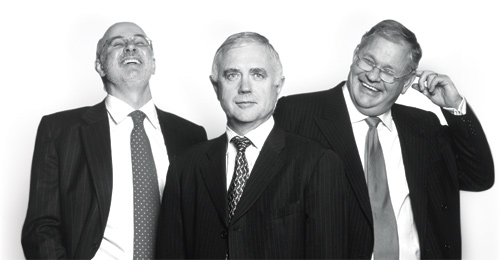 Art and business – while one may be tempted to think the two spheres are mutually exclusive, the minutest glance at art history tells us otherwise. Today, leaders in the world of commerce and industry continue to rank among the world's most prolific art collectors and patrons of the arts in general. Rand Merchant Bank (RMB) is no different.
When GT Ferreira, Paul Harris and Laurie Dippenaar opened RMB's doors in 1977, they established their entrepreneurial enterprise on the foundation of Traditional values. Innovative ideas. For them, good business was also about investing in the community and being responsible corporate citizens. They were determined to ensure that their approach to investment banking would remain talent-centred, resulting in the arts becoming a focus area of their greater corporate social investment programme. This has been manifested in the work of the RMB Fund, which has given birth to numerous, diverse projects involving music, dance, heritage, mathematics education, and environmental and conservation initiatives.
From the outset, the three founders agreed that the focus would not be on acquiring expensive works of art by established masters, but rather on supporting up-and-coming young South African talent. RMB's Collection was therefore not built to have a definite monetary value, but rather one that would be true to their visionary approach – one that would have relevance and meaning.