| | | |
| --- | --- | --- |
| | | |
| | | |
| Paul Harris at the entrance to his Ellerman House Contemporary Gallery, which is dominated by Angus Taylor's giant slate sculpture HIER | | Word portrait of Paul Harris, specially commissioned from Jonathan Wolberg by RMB, pigment print on archival paper, edition 7/10, 104 x 73cm, 2010 |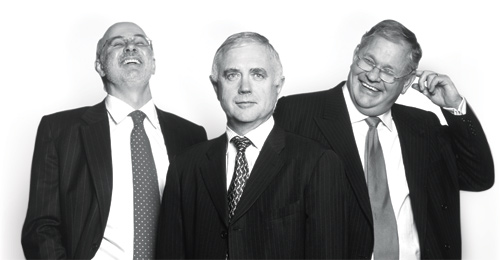 Art, culture and creativity have been the cement that binds together, not only hearts and souls, but entire societies and nations. While art and culture can illuminate our inner lives and enrich our emotional world, it has a wider, more measurable impact on our economy, health and wellbeing, society and education. Today, leaders in the world of commerce and industry continue to rank among the world's most prolific art collectors and patrons of the arts in general. Rand Merchant Bank (RMB) is no different.
When GT Ferreira, Paul Harris and Laurie Dippenaar opened RMB's doors in 1977, they founded the business on the foundation of Traditional values. Innovative ideas. For them, good business was also about investing in the community and being responsible corporate citizens – resulting in the arts becoming a focus area of their greater Corporate Social Investment (CSI) programme. This has been manifested in the work of the RMB Fund, which has enabled numerous, diverse projects involving music, dance, heritage, mathematics education, and environmental and conservation initiatives.
From the outset, the three founders agreed that the focus of RMB's investment into the arts would not be on acquiring expensive works of art by established masters, but rather on supporting the growth of the creative economy through young South African talent. RMB's Corporate Art Collection was therefore not built to have a definite monetary value, but rather one that would be true to their visionary approach — one that would have relevance and meaning.
Today RMB's Corporate Art Collection features an eclectic mix of over 1 700 art works and sculptures, ranging from internationally acclaimed works by artists such as William Kentridge, to plentiful local, youthful expressions by emerging artists. These art works adorn the board rooms and meeting rooms in all RMB buildings for staff and visitors to enjoy and appreciate.