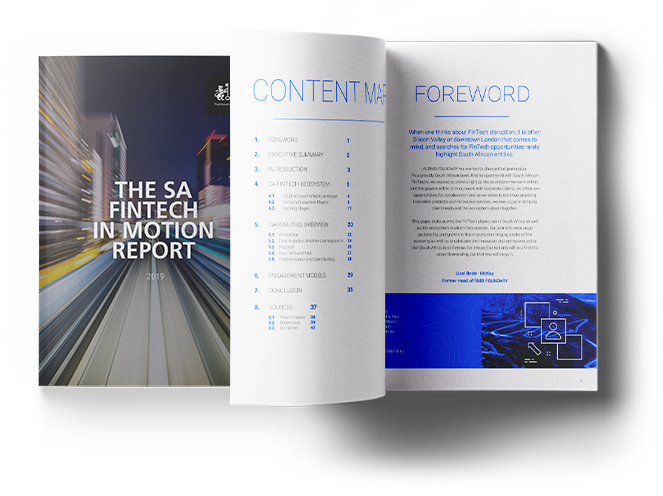 The SA FinTech In Motion Report
An exclusive guide to, and analysis of, the South African FinTech landscape, including this year's most influential and disruptive financial services companies.
It's everything you need to know.
Clear. Concise. Expert.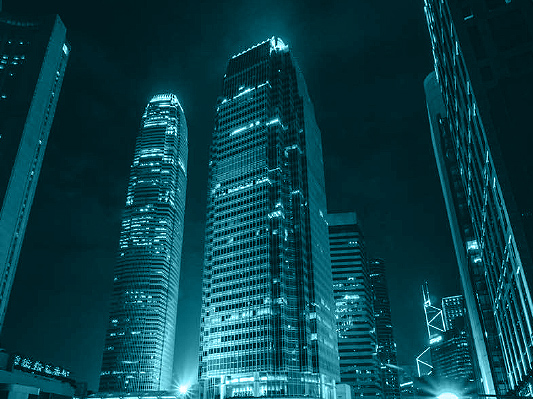 SA FinTech Ecosystem
We explore the South African FinTech landscape, identifying key players, the various funding sources available and the challenges FinTech start-ups face.
In this section we discuss:
The SA FinTech landscape
The FinTech ecosystem players
Funding stages and definitions
"I see myself working with the FinTechs, not against them."
Paulo dos Santos,
CTOO at Rand Merchant Bank
Capabilities Overview
The global financial services sector is changing, and we analyse the pressing technological and paradigmatic forces that are reshaping the future of financial services.
In this section we discuss:
Blockchain
Data Analytics, Machine Learning and AI
RegTech
InsurTech and Risk
Platformisation and Open Banking
"What the Internet has done for access to information, that's what blockchain will do for banking."
John Campbell, CDO at Rand Merchant Bank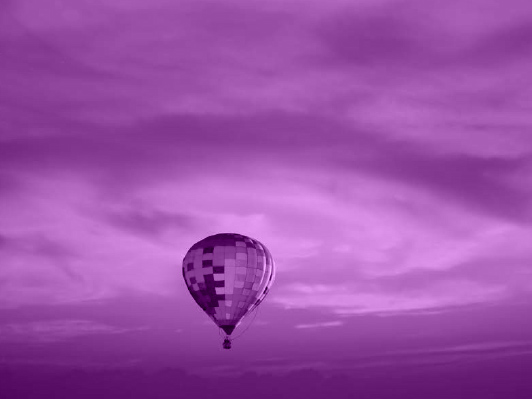 Engagement Models
FinTechs are increasingly eroding the customer base of more traditional service providers, but instead of competing for the same market, these two operatives can leverage individual strengths to amplify a successful, combined, product offering.
"It will be necessary for us to partner with FinTechs on specific services where there is mutual benefit to do so …"
Robyn King, Risk Digitization, RMB Global Markets